For Patients
First step – consultation How to prepare for the surgery? How long is the recovery process? What is the best solution for my problem? What tests should I complete before the surgery? How much the surgery costs? These are some of the most frequently asked questions that will be answered during your consultation with our
Double chin correction
Formation of a double chin can affect both excess weight and age. Double chin can also be hereditary. Not always healthy diet and physical activities will help to remove or reduce the double chin, especially if it was caused by age, when skin flexibility and lymphatic activity have reduced.
Double chin correction options:
liposuction (local anaesthesia);
Belkyra injections (requires 2-6 procedures, depending on the volume of excess fat). The drug affects fat tissue, destroys and removes them from the body.
Removal of the double chin can be combined with facial plastic surgery.
Specialists who provide service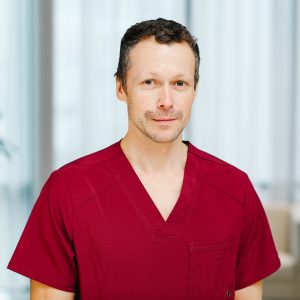 Plastic surgeon, microsurgeon
Plastic surgeon
Plastic surgeon
Apply for a visit
Information to be provided at the time of collection of data of the data subject
Controller – Aesthetica SIA, registration No. 40203026926, Riga, Tālivalža iela 15, LV-1006
Purpose of data processing – processing of the appointment with the doctor
Personal data categories to be processed – name, surname, e-mail, contact phone
Legal basis of data processing – this application and Article 6 (b) and (f) of the GDPR.
Categories of personal data recipients – accordingly authorised employees of Aesthetica SIA
Aesthetica SIA has assigned the data protection offices, with whom you can contact datuspecialists@aesthetica.lv
You can find out about how we process your personal data in more detail in our privacy policy, which is published here Privacy Policy, or by writing to us to the e-mail datuspecialists@aesthetica.lv