For Patients
First step – consultation How to prepare for the surgery? How long is the recovery process? What is the best solution for my problem? What tests should I complete before the surgery? How much the surgery costs? These are some of the most frequently asked questions that will be answered during your consultation with our
Removal of excess skin
This correction type is usually performed after rapid weight changes, which has caused large volumes of sagging skin.
To perform this surgery the goal weight must be achieved and it must be stable for at least 6 months.
It is important to know that visible scars remain after this surgery. With time scars become less noticeable, but will still remain visible.
The surgery is performed under general anaesthesia.
Specialists who provide service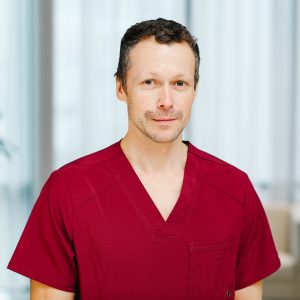 Plastic surgeon, microsurgeon
Apply for a visit
Information to be provided at the time of collection of data of the data subject
Controller – Aesthetica SIA, registration No. 40203026926, Riga, Tālivalža iela 15, LV-1006
Purpose of data processing – processing of the appointment with the doctor
Personal data categories to be processed – name, surname, e-mail, contact phone
Legal basis of data processing – this application and Article 6 (b) and (f) of the GDPR.
Categories of personal data recipients – accordingly authorised employees of Aesthetica SIA
Aesthetica SIA has assigned the data protection offices, with whom you can contact datuspecialists@aesthetica.lv
You can find out about how we process your personal data in more detail in our privacy policy, which is published here Privacy Policy, or by writing to us to the e-mail datuspecialists@aesthetica.lv