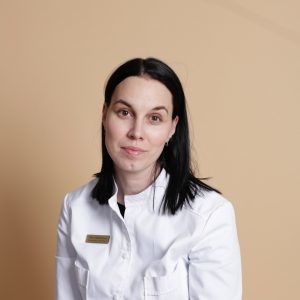 Dr. Dina Mihailova
Dermatologist, venereologist, aesthetic medicine specialist
Certified dermatologist, venerologist.
Specializes in skin diagnostics, skin disease treatment, regenerative procedures: botulin toxin injections, hyaluronic acid filler injections, PRP therapy, biorevitalisation, medical and health programmes.
Latvian Association of dermatovenerologists, Association of Russian dermatologists and Cosmetologists, International Society of Dermatovenerologists, American Academy of dermatology(AAD), Eiro–Azia dermatovenerologist
member of the Association (EAAD) and the International Union for dermatoscopic and optical diagnostics.
Consults and provides -